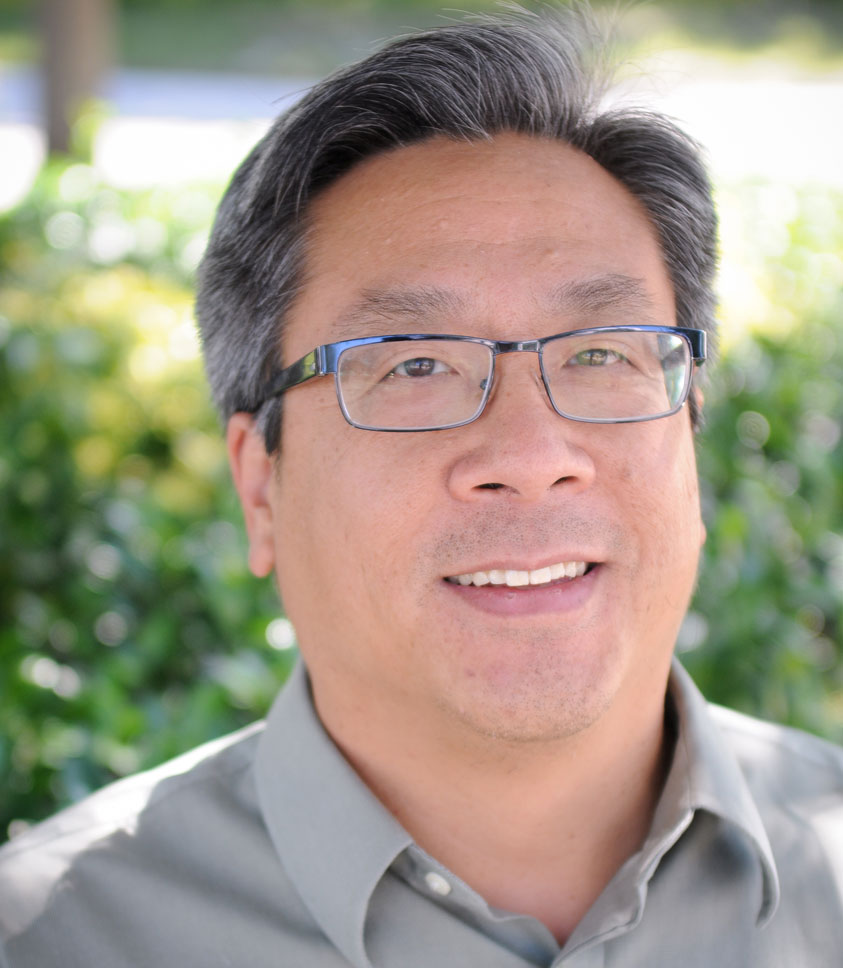 Edwin Liu, MD
Dr. Edwin Liu was born and raised in the Midwest. Originally from Indiana, he moved to the North Shore of Chicago for high school then on to the University of Michigan before heading out to California for his medical school and pediatrics residency at the University of California-Los Angeles. He then entered the Harvard-Longwood program for his Child Neurology fellowship which included a year in training with Dr. David Urion at the behavioral and learning disabilities clinic of Boston Children's Hospital.
He went on to further training in clinical neurophysiology, epilepsy and sleep medicine at Texas Children's and Miami Children's Hospitals. Although his focus has always been on clinical medicine, he has spent several years doing basic research in neurophysiology and molecular biology and has published several important papers. In 2000, he moved to Palm Beach county and founded Pediatric Neurologists of Palm Beach.
He is currently very active in clinical research in the areas of epilepsy, headaches and autism and has recently presented some of his findings at the American Epilepsy Society annual meeting. He also actively participates in the training of medical students and residents through Florida State University and Nova Southeastern University.
Dr. Liu is a classically trained violinist/violist and enjoys tennis, golf and boating in his free time.
BOARD CERTIFICATIONS
Neurology with Special Qualification in Child Neurology
Clinical Neurophysiology
Sleep Medicine
BERNARDO FLASTERSTEIN, MD
Dr. Bernardo Flasterstein was born and raised in La Paz, Bolivia and moved to Jerusalem Israel where he attended the Hadassah Hebrew University Medical School and acquired his medical degree. Dr. Flasterstein served as a Physician in the Israel Defense Army for 5 years and after this he became a pediatrician and worked as such for 10 year at a Children's Hospital at the Belinson Medical center in Israel.
In 1990, he moved to Cleveland Ohio, where between 1990 and 1993 he trained in pediatric neurology. After working as a child neurologist in Ohio for 5 years, he moved in 1998 to Springfield Missouri where he led a first of the line child neurology practice. He was recognized as best Neurologist for many years in a row and he did run a Cerebral Palsy clinic and did participate in treatments with Baclofen pump, Botox therapy and was an integrative part of the Muscular Dystrophy Clinic and the Spina Bifida Clinic. After 13 years in Missouri, he moved to West Palm Beach and joined our practice. He has a vast experience in the diagnosis and treatment of pediatric neurology conditions including Epilepsy, ADHD, Autism, Headaches, Tourette's, Neonatal Neurology, Movement Disorders, Developmental Delay, Learning Disabilities, Neurofibromatosis, Tuberous Sclerosis and Neuromuscular Conditions.
On his free time he enjoys jogging, traveling and playing bridge. He is fluent in English, Spanish and Hebrew.
BOARD CERTIFICATIONS
Neurology with Special Qualification in Child Neurology
SOCIETY MEMBERSHIPS
Child Neurology Society
American Epilepsy Society
American Academy of Neurology
Farjam Farzam, MD
Dr. Farzam completed his Pediatrics Residency at Tulane University, his Child Neurology Residency at Vanderbilt University Medical Center and his Neurophysiology Fellowship at Miami Children's Hospital. He joined Pediatric Neurologists of Palm Beach in 2013.
EDUCATION
Medical School: Universidad Central Del Caribe School of Medicine/ San Juan Bautista School of Medicine
Pediatrics Residency: Tulane University/Ochsner Medical Center
Child Neurology Residency: Vanderbilt University Medical Center
Neurophysiology Fellowship: Miami Children's Hospital
PRIOR APPOINTMENTS
Assistant Professor of Pediatric Neurology, Departments of Neurology and Pediatrics, University of Kentucky
Assistant Professor of Pediatric Neurology, Departments of Child Health and Neurology, University of Missouri-Columbia
Novette Green, DNP, APRN
Pediatric Nurse Practitioner
President: Epilepsy Foundation of Florida
TRAINING
Undergraduate: Long Island University
Graduate School: SUNY Stony Brook
Doctoral Program: University of Miami
PRIOR APPOINTMENTS
Nurse Clinician, Comprehensive Epilepsy Center New York Presbyterian/Weill Cornell Medical Center
July 2000 – July 2005
SOCIETY MEMBERSHIP
Association of Child Neurology Nurses
American Epilepsy Society
Child Neurology Society
Alyssa Ausnehmer, APRN
EDUCATION
Bachelor of Science in Nursing
University of Central Florida – Magnum Cum Laude
Master of Science in Nursing
Florida Atlantic University
ANCC Family Nurse Practitioner
EXPERIENCE
Pediatric Intensive Care Nurse at St. Mary's Medical Center
PERSONAL
Twin sister teaches kindergarten. Plan to travel the world and have already been to 15 countries!
Monica Haas, MSN, APRN, FNP-BC
EDUCATION
Undergraduate
University of Central Florida – Magnum Cum Laude
Graduate
University of Miami
EXPERIENCE
Medical/Surgical Unit
Pediatric Intensive Care Unit
Ambulatory Surgery
Professional Affiliations
Sigma Theta Tau – International Honor Society
Society of Pediatric Nurses

PERSONAL
On her free time she enjoys traveling and outdoor activities. She is fluent in English and Spanish.